Where to place home security cameras in Columbus?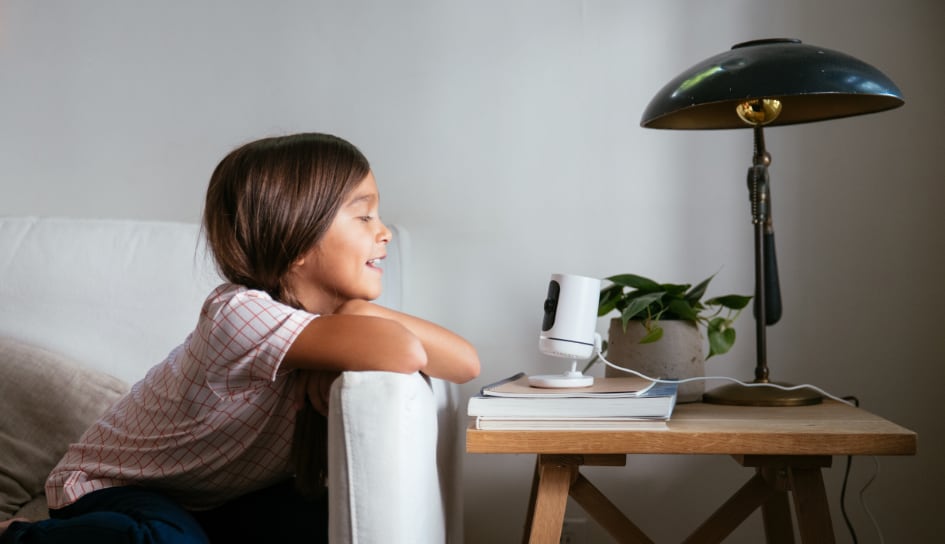 Where should you place your home security cameras in Columbus? Simply find the most significant points that need an unobstructed view of any suspicious behavior. at your front entrance and then install cameras near the outdoor zones without windows. You should also implement video equipment for indoor areas.
Check out these straightforward suggestions on where you should place your Columbus home security cameras.

Use A Smart Doorbell Camera At Your Main Entrance
If you think about the potential dangers that could pose a problem for your property, an intruder or package pilferer could be a major worry. In fact, law enforcement data indicates that 34% of all intrusions happen through the main entryway. Of course, being certain that your lock is always engaged will reduce your chances of an invasion, but it's also nice to keep a clear sightline of the front stoop.
Doorbell cameras offer high-resolution footage so you can check on your entry around the clock. If a visitor advances to your door or the front porch, the device will begin recording and transmit updates to your phone. You may also speak with visitors with the two-way talk function through your cell phone app. Or have your smart hall lights automatically come on to look like you're home when you are really gone.
Cover Dead Spots With Exterior Cameras
Dead zones around your home are highly recommended spots to place your home security cameras in Columbus. It's generally not a problem with a wireless exterior camera. Since you can install them almost anywhere, you can easily capture a sightline to areas you can't see from the house, like in front of your garage -- specifically if your garage is detached.
Some other dead spaces found at your house could include:
Back corners not facing a road
Hiding spots around decks or other features
Entrance to a cellar or a window well with access to your basement
Sheds or additional outdoor installations
When placing cameras, be certain that you have an open sightline. This might necessitate pruning any landscaping that may get in your way.
Where To Place Your Indoor Cameras In Columbus
Inside your residence, you have a great deal of choices for where to place indoor surveillance devices. These cameras are sleek and unobtrusive and will stay on any flat shelf. If a sudden or unusual motion takes place at night or when you're not there, you'll receive a smartphone notification along with a video clip.
The recommended spots for interior video cameras include primary halls and areas with expensive electronics or artwork. Living or family rooms seem to get the majority of camera installations in Columbus. The front and upstairs halls are also smart options -- especially to oversee exit paths in the occurrence of an emergency. Home offices have become more popular, as working online from home has evolved.
Get Your Home Security Cameras With A Smart Home Defense Plan
Your property deserves the best protection. Contact us today to begin configuring your security system, and you'll be able to protect every area of your house in a hurry! Dial (706) 770-6611 or submit the form below for your free quote.