Should I buy a security system even though I live in a safe Columbus neighborhood?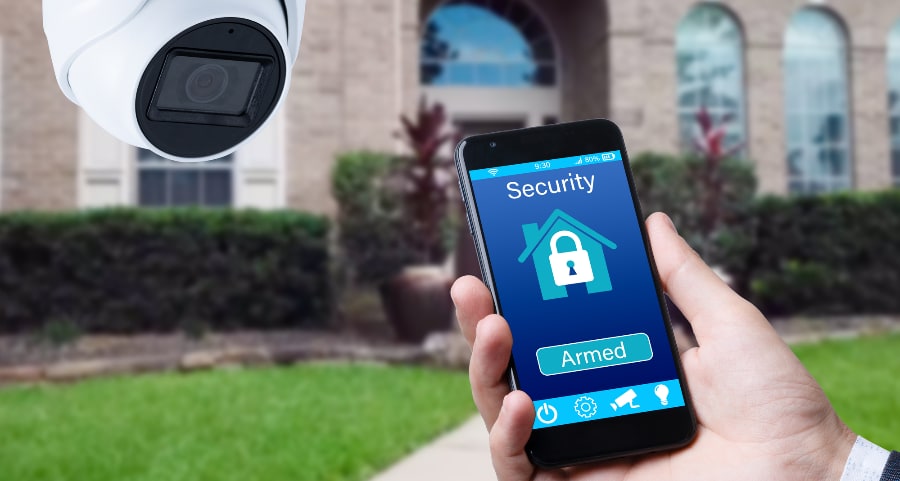 You appreciate your neighborhood for a variety of reasons. It's family-friendly, in a great location with outstanding schools, and maintains a low crime rate. You've probably asked yourself, should I buy a security system even though I live in a safe Columbus neighborhood? The straightforward answer is yes, and you'll soon understand why.
Take action to keep your neighborhood safe
It's justifiable if the appealing, well-lit streets, amiable neighbors, and peaceful environment give you an inflated feeling of security. But you should know, intrusions can and will occur everywhere. Prowlers are known to target nicer locales with the expectation of larger returns. You need to deter them, and the best way is through a home security system. You will not only safeguard your own dwelling, you'll help keep the neighborhood you care about secure.
Why install a home security system in Columbus?
The real value in home security systems isn't in halting an active break-in. It's preventing it from occurring altogether. When prospective burglars see your surveillance system, signage, and security company emblem in your lower-level window, they'll reconsider trying to enter.
Modern security installations in Columbus with round-the-clock monitoring will even keep you defended when you're away. Your skilled agents will support you when you're away or anytime you don't hear the alarm or see a smartphone alert. If you're traveling, you can maintain a link to your home with the convenient smartphone app. You can remotely do the following:
View current streams from your surveillance cameras
Lock entries
Shut the garage door
Activate lights to make it seem like you're there
Today's smart homes do quite a bit more than deter criminals. Convenient home automation allows you to put your smart devices on schedules and even create customized scenes. For example, you can dim lights, change the thermostat, and secure entryways at once in a pre-programmed nighttime scene.
Safeguard against all types of risks in Columbus
Homeowners need to defend against risks of all sorts, not just forced entry. One of the terrific aspects of modern smart homes in Columbus is that you can include all your safety devices into one comprehensive system. The benefit is that you and your monitoring agents will be notified when your CO detector, fire alarm, or flood sensor goes off. Your professional monitoring team will work swiftly to get first responders to your home while you look after your family members.
Stay safe in Columbus with a Vivint smart home
Even if you live in a safe Columbus neighborhood, you still must defend your home against the numerous risks you could encounter. A Vivint smart home will provide a powerful defense while adding convenience through wireless access and advanced automation. Ready to start customizing your home's security? Call Vivint today at (706) 770-6611.